Contact Mountaineer Properties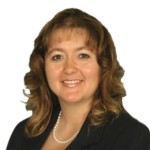 Mountaineer Properties of WV, LLC. has been a licensed agency since 2010. We are located in Buckhannon, West Virginia at 21 Southfork Plaza Dr. We are committed to providing quality real estate services to all of North Central West Virginia by representing both buyers and sellers. Our agents have collectively put together over 75 years experience in the real estate industry. Mountaineer Properties of WV strives to exceed your expectations and build our referral list based on the satisfaction of the clients we serve.
If you have any questions, comments, or would like more information on how Mountaineer Properties can help you, please contact us using one of the contact methods below.
[email protected]
Phone: 304-613-7830
Fax: 304-460-3606